GUITAR TAB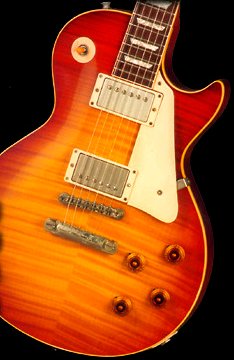 Rocking with the Cross. This is a Christian guitar tablature archive for musicians by musicians.
The Christian Guitar Network is worth a try for all things musical

Christian Guitar Resources is an excellent site with masses of tabs
For secular tabs try Tab Crawler
Guitarnoise.com has more links to more sites than you could possibly want in a single lifetime
Guitar Notes, with 40,000 songs is pretty ok, though not all the links work
Harmony Central is a very large archive of secular guitar tabs
Chord Transcriber is a revolutionary software product which identifies the chords played in recorded music. It costs, which is a shame, but I use it and it works!
HYMNS
Texts from twelve hymnals from the 2nd half of the twentieth Century
The Cyber Hymnal has over 2,600 Christian hymns and Gospel songs from many denominations. You'll find lyrics, scores, MIDI files, pictures, history, and more
Words, tunes, MIDI and all the bells and whistles you want at hymnsite.com

Pearson Music now has over 2500 Hymns and Songs of Praise for worship services
A History of Hymns - including my favourite 'Be thou my vision'
Charles Wesley's Hymns including MIDI files, history and biog
The hymns and psalms of Isaac Watts
Listen to Coptic Hymns in Real Audio
A Collection of Hymns for the people known as Methodists. Read the John Wesley book online
Pilgrim's Path is a great source for hymn MIDI files
Multicultural hymn resources
Traditional songs of worship and praise from Lutheran Hymnals presented in midi, in mp3, in lyrics and in sheet music
MIDI
New Songs Online have lots of MIDI files to download
The Digital Hymnal - lots of MIDI and mp3 files
viewfromthewall.com offer a goodly selection of MIDI
---
GENERAL
A Call to Worship: This site is devoted to the ministry of tabrets, shields, flags, and prayer banners as instruments of praise and worship, and also what this ministry is all about
An introduction to worship by Carl Tuttle -'Worship is our first or foundational ministry. It is not our only ministry, but the one that all other spheres of ministry should be built upon. As one peruses Scripture the constant thread of worship runs through the lives of those who were intimate with their God and used mightily by Him. '
Information on over 500 Christian artistes from gospelsite.net
Praise and worship quotes: DR. TONY EVANS
"Worship is one of those activities every sincere Christian knows he ought to be doing, and even wants to do. But we're not always sure how to go about it." Like the puzzled party-goer who asks, 'Are we having fun yet?', Christians sometimes try hard to worship but feel like asking, 'Are we worshiping yet?'
---
mp3 CHRISTIAN MUSIC
These MP3 files were created by the Webservant from the CD Recordings of live Praise and Worship Celebrations. There's a good selection of popular worship songs
Welcome to ccmp3s.com, the world's largest directory of Legal Christian mp3 files, all free and legal to download!
WORSHIP SONGS
Heart of Worship Worship runs right through the heart of Soul Survivor. Richard Foster once said the divine priority was "worship first, service second", and that's exactly where we're coming from. You can even submit your own worship songs for consideration. A pretty flashy site as well!
Sharesong.org
Sharing praise and worship music freely

Worship Resource Center Purpose - "But an hour is coming, and now is, when the true worshipers shall worship the Father in spirit and truth for such people the Father seeks to be His worshipers." John 4:23
Each week WorshipTogether.com gives away FREE Interactive Sheet Music using the Scorch Sheet Music Viewer. Scorch allows you to view the music, change the instrumentation or key and play it all in your internet browser. There's a lot on this site!
Christians4Life.com- dedicated to the worship of Jesus Christ
Some modern worship sond chords and lyrics from Kenny Carter
Songs of Praise.org have a useful collection of MIDI files etc
The worship resource centre Purpose - "But an hour is coming, and now is, when the true worshipers shall worship the Father in spirit and truth for such people the Father seeks to be His worshipers." John 4:23
The family worship web site is a non profit-making organisation which is part of Ichthus Christian Fellowship, London, UK. Our aim is to provide resources that help the whole church worship together.
Worship Music Producers - contact info
Multicultural hymns and resources - a list of available resources
Worship Music.com - exactly what it says. Lots of resources to buy
Worshiplife.com - where life and worship click is what they say, and who am I to argue?
MUSIC MAGS
CCM online. Publishers of Christian music magazines, including previews, tours, directory of band pages and a chat forum
MULTIMEDIA
World Wide Worship play
the best in contemporary worship music on the Internet (their words!)
Try K-Love radio for Christian music on-line
CONTEMPORARY CHRISTIAN MUSIC
A Showcase of Christian contemporary music in the UK
christianmusic.org is a central depository for lots of stuff on artists, events, concerts etc
Many good links at ChristianBest.com
The Almost Definitive contemporary Christian Music Hotpage may not be modest, but has lots of info on artists
Contemporary Christian music: articles and links to artistes
Music from Africa South Africa has a number of rich worship traditions, including choral music, classical, hymns, choruses and contemporary styles. These draw from jazz, kwela, jive, rock and other traditions. Some music was born out of a struggle against Apartheid, and many songs sustained Christians and gave them hope in dark times
The Britlinks - Christian involvement in British music
GOSPEL MUSIC
Info on gospel music events throughout the UK.
The Gospel Music Association is a non-profit organization to promote all forms of gospel music
The Gospel Music Archive has a good selection of songs, chords and tabs
gospelsinging.com is a good site for all forms of Gospel Singing
The American Gospel Music Directory is just what it says!
CHRISTIAN ARTISTS
The starting point for finding info on a particular artist has to be ccmusic.org
Featured artists
Phil Keaggy
check out his albums CLICK
Steven Curtis Chapman
Jaci Velasquez
Michael W Smith
Delirious?
The phenomena that is Hillsongs
Check out their latest album
For many believers, "Shout To The Lord" is more than just a song; it's an anthem. Shout To The Lord--The Platinum Collection represents the best of Hillsong Australia, featuring composer and singer Darlene Ashech, and includes roof-raising performances by Reuben Morgan and Russell Fragar.
OTHER GENRE
Christian Choral Music Shareware