Where did the SixThirty come from?
Where can I find the SixThirty?

"Blessing and honour, glory and power be unto the ancient of days.."
"He is the Lord, and he reigns on high - he is the Lord.."
"Be thou my vision, O Lord of my heart..."
"I will offer up my life in spirit and truth, pouring out the oil of love as my worship to you.."
"Sound the trumpet, strike the drum, see the King of Glory come.."
"I will worship, with all of my heart. I will praise you with all of my strength.."
"When the music fades, all is stripped away and I simply come, longing just to bring something that's of worth that will bless your heart"
"Who sees it all, before whose gaze is darkest night bright as the day..."
Come, now is the time to worship.....
Question: What have well-known speakers such as Gerald Coates, David Pawson, David Bracewell, Stuart Bell, Peter Johnson, writer Gordon Bailey and TV Commentator Gerald Williams got in common?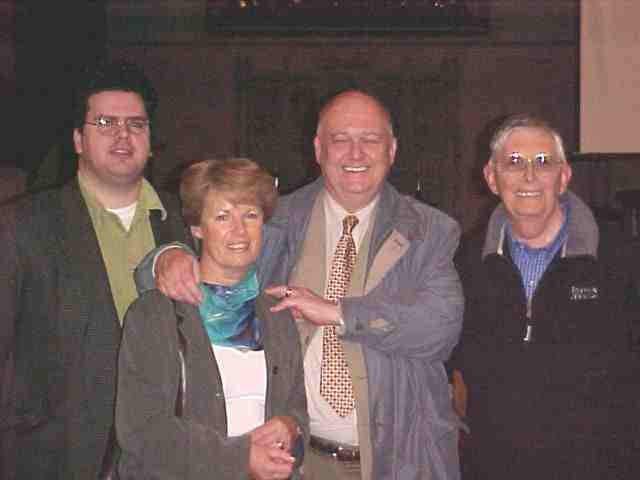 Answer: They've all spoken within the last twelve months at the SixThirty fellowship which meets in St Johns Church, Priory St. Carmarthen, South Wales every Sunday at 6-30 pm.

And why? Because they are excited about what God is doing within our town!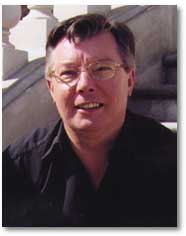 Born as a result of a shared vision of what God wants to do in Carmarthen, and leap-frogging all the boundaries of denomination, the SixThirty has grown into a worshipping fellowship where Christians from as diverse a background as Anglican, Methodist, Catholic, Baptist and Pentecostal can meet together with a common aim - of offering worship to a God who wants to meet needs within hearts and within this town.
What is the SixThirty?

The SixThirty is an ecumenical fellowship of Christians belonging to many Churches and Chapels within Carmarthen, surrounding villages and towns. It provides an opportunity for all who love the Lord to gather together and experience the freedom of worshipping a God who transcends all denominational boundaries.
There are many who can testify to the wonderful blessings that they have experienced through their involvement with the SixThirty. Gifts of music, preaching and Ministry have been sown, nurtured and blossomed.
The SixThirty is not a large fellowship - regular numbers vary between 25 - 50 of all ages, although this obviously rises when a well-known speaker is present. It is a warm and welcoming place for all who want to share worship with us.
We are not a Church. There is no membership as such. In fact we encourage those who belong to other Churches and Chapels in the town to take back something of what they have experienced to their home Church, that the blessings that we have known might spread throughout the town.
Where did the SixThirty come from?
When asked how the SixThirty came into being, Gerald Williams replied:
"All 26 years of my Christian life have been spent in charismatic/evangelical churches, but when I returned to my family roots to live near Carmarthen I could find nowhere in the centre of this significant town where I could worship, and be taught, in the manner I had known and so loved.

More frustrating still, I sensed that I was not alone in this: that there was a need for this expression of the church in the town centre.

After four years of waiting on the Lord about this, and taking advice from leaders I respect, I thought the Lord might be saying to me:"Well, do something about it."
So I looked up the Archbishop of Wales' phone number in the book and rang him. His secretary, at first understandably sceptical, advised me to phone him on the Thursday of the following week.

On the Monday of that eventful week, out of the blue, I had a phone call from Rev Leigh Richardson, then a curate at the civic church, St Peters. We had hardly spoken before, perhaps a perfunctory word in the high street.

He wanted to talk to me about his concern for the spiritual state of the town!!!

We met immediately at his house. I expressed my personal need for a service where the complete gift of the Holy Spirit, and the full range of His gifts and ministries, would be taught and experienced.

The very next day, on his own,Leigh was filled to overflowing with this same Holy Spirit!

If we were to proceed, we would need somewhere to meet and test the need. We didn't want to start a new church: we wanted merely a weekly service in, ideally, an existing church. The next day, Canon Randolph Thomas offered us the use on Sunday evenings of St Peter's daughter church, St John's, in Priory St.

These four days were an extraordinary kairos time. Leigh and I were reeling.

When I phoned the Archbishop on the Thursday - a man I knew only by growing reputation - instead of wanted to know what he was going to do about our town,I was able to tell Him what the Lord was doing!

Gently, he listened: and then he affirmed the work.

"The Six Thirty" was about to be born - of the Spirit."

Read Revd. Leigh Richardson's account
Where can I find the SixThirty?
Click here for the SixThirty Map
St Johns Church is just below Penuel St. There is ample car parking just across the road in the public car park next to the Denzil Evans Toyota garage.
What's happening at the SixThirty?
The SixThirty meets every Sunday at 630 pm. We also meet for a music practice and fellowship most Thursdays at 7-00 pm.

PROGRAMME OF SPEAKERS - SEPT - DEC 2001

SEPTEMBER
2nd - Gareth Cheedy
9th - Leigh Richardson (Communion)
16th - Stuart Bell
23rd - John Birch
30th - David Foster

OCTOBER
7th - David Ward
14th - Leigh Richardson (Communion)
21st - The Covenant Players (to be confirmed)
28th - Gerald Williams

NOVEMBER
4th - Wynn Gravell
11th - Leigh Richardson (Communion)
18th - The Millionheirs Barbershop Quartet (to be confirmed)
25th - Matthew Bounds

DECEMBER
2nd - Leigh Richardson (Communion)
9th - Jonathon Veira
16th - Dan Gagnon (speaking on the Beatitudes)
23rd - tba
30th - tba

If you want to know more about the SixThirty then drop us an email

ALPHA SUPPER INITIATIVE 2001


ALPHA COURSE
An opportunity to explore the meaning of life
Dear friends,
The Alpha course caters for people interested in investigating Christianity, newcomers to the Church, new Christians, couples preparing for marriage, those who wish to brush up on the basics.
To coincide with this Initiative there is an ITV Series starting on the 29th July. The series, presented by Sir David Frost, follows one small group all the way through their Alpha Course at Holy Trinity Brompton.
We are going to start an ecumenical Alpha-Course at The Church Hall at Christchurch, Lammas Street, Carmarthen, commencing on Wednesday the 26th September 2001. The Course will be run in a relaxed and non-threatening environment. It is low-key, friendly and fun. The Course will begin with an Alpha Supper commencing at 7p.m on the 26th September, followed by a Video - 'Christianity: Boring, Untrue and Irrelevant and the evening will end at 9.45p.m. Thereafter the Course will run on a Wednesday evening at the same time starting with supper. The videos, which we will be using, are all in English and feature talks by the Rev.Nicky Gumbel. At the end of each video there will be discussion groups when everyone has the opportunity to say what they want and to ask questions.
In the middle of the Course we will organise a Saturday probably November 10th, 2001, when we shall all go for the day to a chosen venue to view the Holy Spirit Videos, discussion and reflection. This is a key part of the Course, so please mark the date in your diary now.
It will help us to prepare properly if we know the approximate numbers coming, so please encourage people to fill in the relevant section at the end of this letter and send it to me. But if someone decides late that they wish to come, they will off course be made welcome.
Details of the Programme are listed below.
Programme:
26 September : Alpha Supper followed by Christianity, Boring, Untrue and Irrelevant?
03 October : Who is Jesus?
10 October : Why did Jesus die?
17 October : How can I be sure of my faith?
24 October : Why and how should I read the Bible?
31 October : Why and how do I pray?
07 November : How does God lead us?
10 November : The Holy Spirit, who he is, what he does and how he can come to me.
14 November : How can I resist evil?
21 November : Why and how should we tell others?
28 November : How does God heal today?
05 December : What about the Church?
12 December : How can I Make the Most of the Rest of My Life?

Links
The official Carmarthenshire Council Website